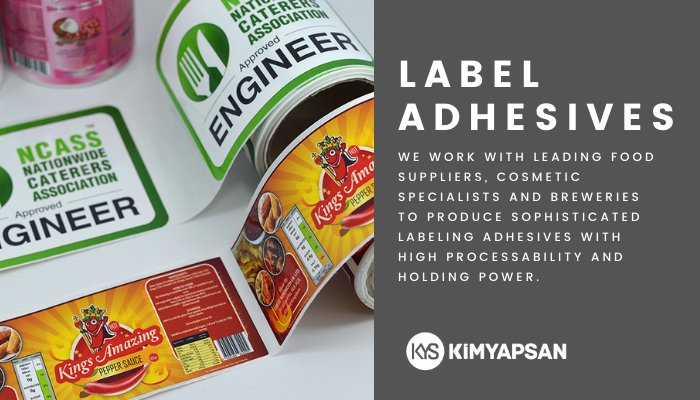 The global self-adhesive labels market size is continuously and rapidly growing. Therefore, it is particularly important for us to respond to our customers' needs by foreseeing and providing their fundamental needs more than ever.
Some of these needs may include:
-An increasing e-commerce demand,
-A pursuit of improved sustainability,
-A reduced cost of use.
Our pressure-sensitive label adhesives are uniquely formulated to ensure the most efficient end results, suitable for label converters, printers, and direct food contact low-temperature durability requirements, and more.
The pressure-sensitive label adhesive solution will:
-Improve the print surface quality for easier label readability with no-edge ooze.
-Increase bond strength on low surface energy using largely recycled content.
-Enhance end-use label aesthetics for a cleaner look and feel to consumers.
-Reduce energy consumption for lower environmental impact and minimize waste.
We work with leading food suppliers, cosmetic specialists, and breweries to produce sophisticated labeling adhesives with high processability and adherence power. Kimyapsan label adhesives are specially designed to improve the efficiency of application processes.
From clear waterproof labels for health, beauty, and care products to beer bottle labels, our smart adhesives are used in a wide spectrum of special-purpose applications.